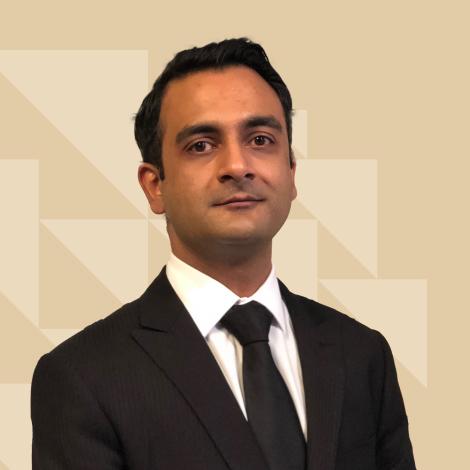 hamza.siddiqui@alirazapartners.com
Hamza Siddiqui
Managing Partner
Hamza obtained his LLB in 2013 and joined the firm in May 2015 and has developed a broad civil and criminal practice covering both litigation and advisory with a particular focus on disputes pertaining to telecom operators and regulators, oil and gas exploration companies and concession agreements, industrial disputes, criminal defamation, pre arrest bails and civil fraud/asset recovery.
Hamza has extensive litigation experience before the High Court, Sessions/District and Civil Courts, Accountability Courts, Labour Courts. He also appears before Commissions and Regulators. He is regularly instructed on Writ Petitions and First Appeals before the High Court, as well as interim applications such as interim and mandatory injunctions, pre and post arrest bails.
During his time at AR&P Law, Hamza has secured acquittals of Accused in NAB References, succeeded in resolution of Industrial Disputes and successfully prosecuted contractual and financial frauds. He frequently assists the Senior Partners on various complex legal and Constitutional issues before the Supreme Court. Hamza prides himself on his prowess over the technicalities of the Criminal and Civil procedure, his robust advocacy coupled with his drafting experience which encompasses all complex areas of his commercial and criminal practice.
In addition to litigation, Hamza advises clients ranging from Construction Companies, Telecom Operators, Impex Companies, Glass Manufactures, Explosives Manufacturers to NGOs and Entrepreneurs and has assisted on an arbitration before the International Court of Arbitration of the International Chamber of Commerce (ICC).