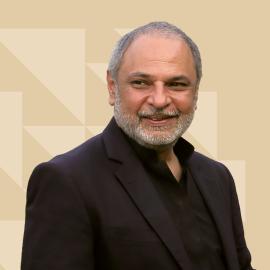 ali.raza@alirazapartners.com
Syed Muhammad Ali Raza Suharwardy
Senior Partner
Mr. Raza, an Advocate of the Supreme Court of Pakistan, is the founding and Senior Partner of Ali Raza & Partners LLP. Starting his career in 1988 as a traditional litigator under the tutelage of one of the most reputed and senior leading lawyer in Pakistan; Mr. Raza Kazim, he remained associated with Raza Kazim Associates until 2001 leaving to pursue an independent practice. In 2007 Mr. Raza was one of the founder partners of firm Awan Raza which in 2015 pursuant to mergers of further practices formed a part of Raza Khalil Abbasi Suhrawardy, the predecessor of Ali Raza & Partners LLP.
A fifth generation lawyer representing an entrenched tradition of pursuit of excellence and the study of jurisprudence, he represents the Firm's commitment to contribute to the practice of law beyond the delivery of individual professional services.
Mr. Raza at present has an extensive litigation and advisory practice which includes high stake litigations before the Supreme Court and all the five High Courts in Pakistan. His practice is focused on litigation and alternative dispute resolution and a highly selective commercial advisory on projects focusing on acquisitions and project structuring. While Mr. Raza has represented or advised clients spanning almost all commercial and industrial sectors, currently he is recognized as one of the leading telecommunication and Fintech lawyers in the country. He has the distinction of representing all cellular, wireless and fixed line telecom service providers in Pakistan in addition to having also represented the telecom regulator and the Ministry of Information Technology. Majority of his current clients, in addition to the telecom sector, belong to the Fintech, construction and real estate development sectors. Mr. Raza is also recognized as the leading sports lawyer in Pakistan having worked on the reconstruction of the constitutions of both the Pakistan Olympic Association and the Pakistan Cricket Board. Mr. Raza is also the legal advisor of the Pakistan Olympic Association. Mr. Raza also has an extensive constitutional practice including public interest matters agitated before the Supreme Court which includes the landmark Constitutional Petition resulting in the Supreme Court of Pakistan directing the government and telecom regulator to undertake the auction of 3G and 4G Spectrums and hence the introduction of 3G, 4G and LTE telecom services in Pakistan.
Mr. Raza has represented clients in the telecommunication, Fintech, textile, cement, power, oil & gas, construction, real estate development and banking sectors while also working closely and in association with a multitude of well known international law firms in the US, England, Singapore, Malaysia, Cayman Islands and other jurisdictions. Mr. Raza was also a member for almost ten years of the core international legal team of the BCCI Liquidation which involved management and handling of numerous litigations and commercial negotiations in international jurisdictions. He has also acted as a Liquidator and an Arbitrator in different commercial matters. Mr. Raza has undertaken numerous arbitrations and mediations before the ICC, LCIA, CAS amongst others.
Mr. Raza regularly advises on restructuring of public bodies/functionaries/regulators as well as having drafted numerous legislation with a focus on the health sector.